AdoptOpenJDK Reaches 200 Million Downloads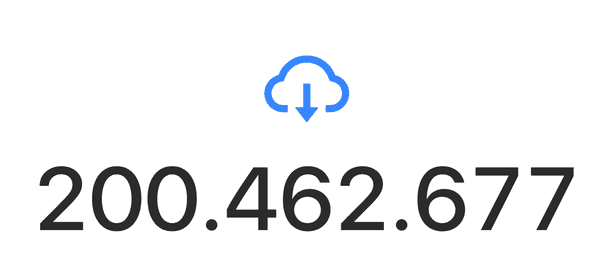 AdoptOpenJDK has once again surpassed all expectations and today reached 200 million downloads! It seems like it was just yesterday that we were celebrating reaching 100 million downloads:
🎉 100 Million downloads 🎉 That's right! A massive thank you to everyone who helped us reach this milestone! To say thank you we've put together a very exciting giveaway! More details to follow later today. #millions #downloads #openjdk #java #giveaway pic.twitter.com/U7JJ0GiEdp

— AdoptOpenJDK (@adoptopenjdk) November 18, 2019
The project is eternally grateful for the ongoing support from the Java ecosystem and we look forward to seeing the project grow further.
Download Dashboard
Tracking our downloads has never been easier thanks to our new Download Dashboard. For example we are able to breakdown our downloads by source: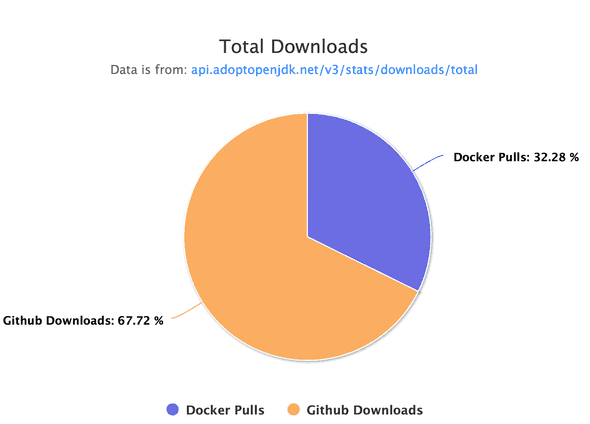 We are also able to breakdown our downloads by major version: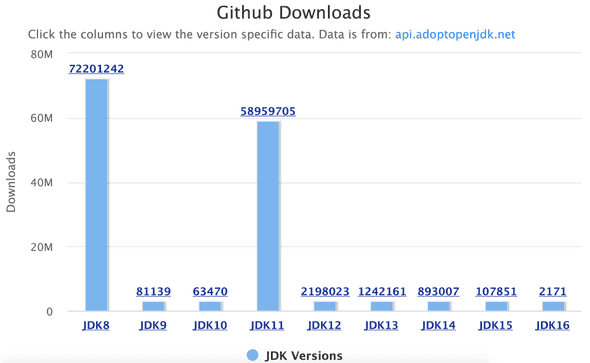 As you can see, OpenJDK 8 is still the most downloaded binary of all time, BUT not for long now because OpenJDK 11 consistently gets more downloads than OpenJDK 8 each day.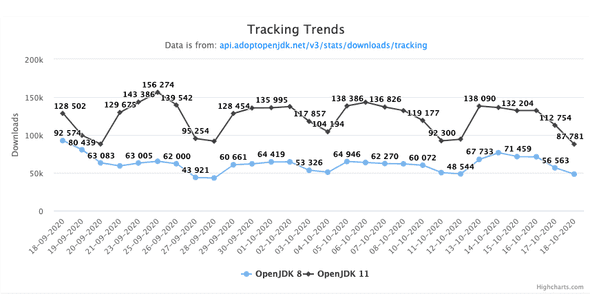 Do you have questions or want to discuss this post? Hit us up on the AdoptOpenJDK Slack workspace!
---